An AI-powered Medicare Advantage product development platform that delivers innovative Product and Market Intelligence solutions by leveraging public and private healthcare data.
What Does ProductIntel™ Deliver?
Tailored Medicare Advantage plan design analysis reveals influential market drivers. Precise enrollment simulations minimize risks, finding the ideal balance. Uncover competitive benefit trends for a strategic advantage.
Validate
Product-Market Fit
Plan Design Alignment Toward Product Market Fit
Enrollment Simulations Leveraging xAI Modeling
Benefit Design Trend and Disruption Analysis
Increase your market share with the most comprehensive MA market insights.
ProductIntel™ powers Medicare Advantage Product Development teams with data intelligence to generate winning Medicare Advantage products and market strategies that saves time, reduce risks, and improves efficiency...
Validate product-market fit
Plan Design Alignment Toward Product Market Fit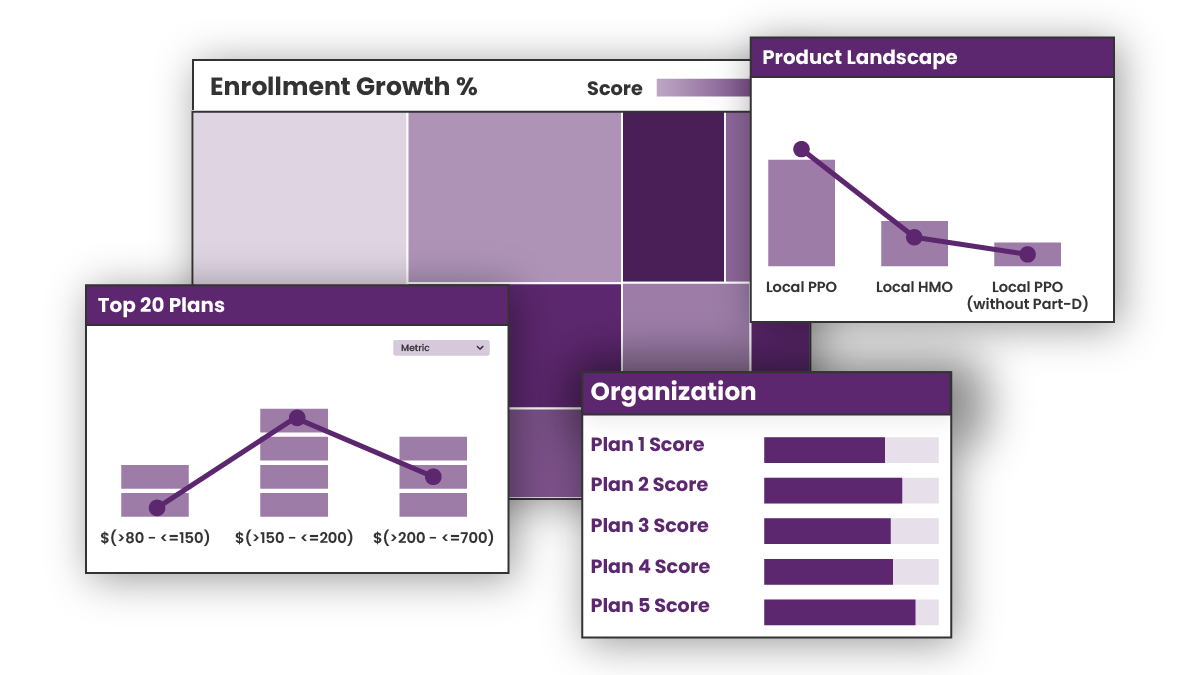 Easily analyze the product-market fit of each plan and identify the benefit-related market drivers that will set you apart from the rest. No more cumbersome model development and analysis - our platform utilizes Explainable Artificial Intelligence modeling to provide you with real-time insights. 🤖📊💡
✅ Create custom geographic markets in seconds and discover the most influential market drivers, including classification of both table stakes and significant benefits.
✅ Evaluate the competitive landscape and determine where each Medicare Advantage plan ranks in terms of benefit design strength aligned with market preferences.
✅ Gain valuable insights from top-performing plans in the market, those with the strongest product-market fit, by analyzing and comparing the design of their market-driving plan factors against your own.
✅ Simulate the enrollment potential of multiple plan design scenarios and select the package that provides the ideal balance between investment and enrollment growth.
✅ Eliminate uncertainty when expanding the service area of existing plans or launching new plans. Predict performance against competitors, providing invaluable insights into potential enrollment outcomes.
✅ Test the cost-elasticity of each benefit, relative to the overall Medicare Advantage plan design, to determine the ideal benefit structure, including cost, allowance, coverage, and minimize the risk of over-investment.
Enrollment Simulations Leveraging xAI Modeling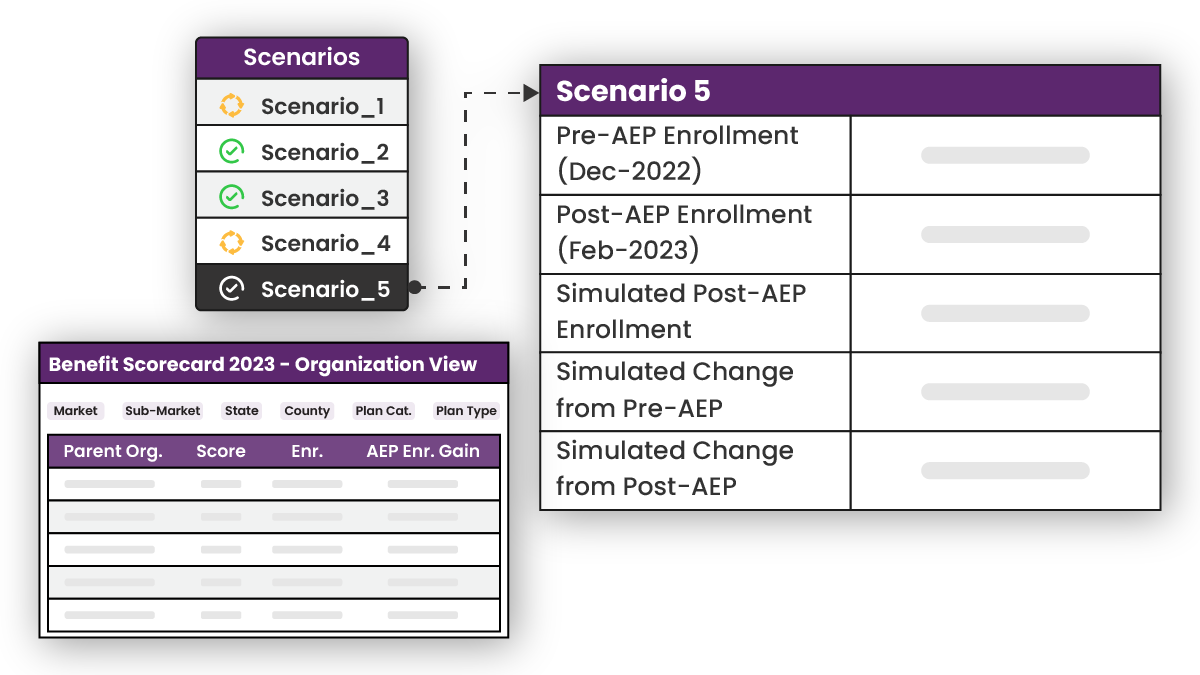 Reduce the risk of over or under-investing in key benefits and other plan factors by simulating various scenarios until you find a Medicare Advantage plan design that strikes a perfect balance between financial restraints and enrollment growth targets. 📊🎯💰

Get a better understanding of your plans and the competition.
Medicare Advantage data is constantly shifting, and outdated research methods can impact your plan design. With ProductIntel™'s AI-powered platform, you get the latest intelligence on MA market conditions.
Benefit Design Trend and Disruption Analysis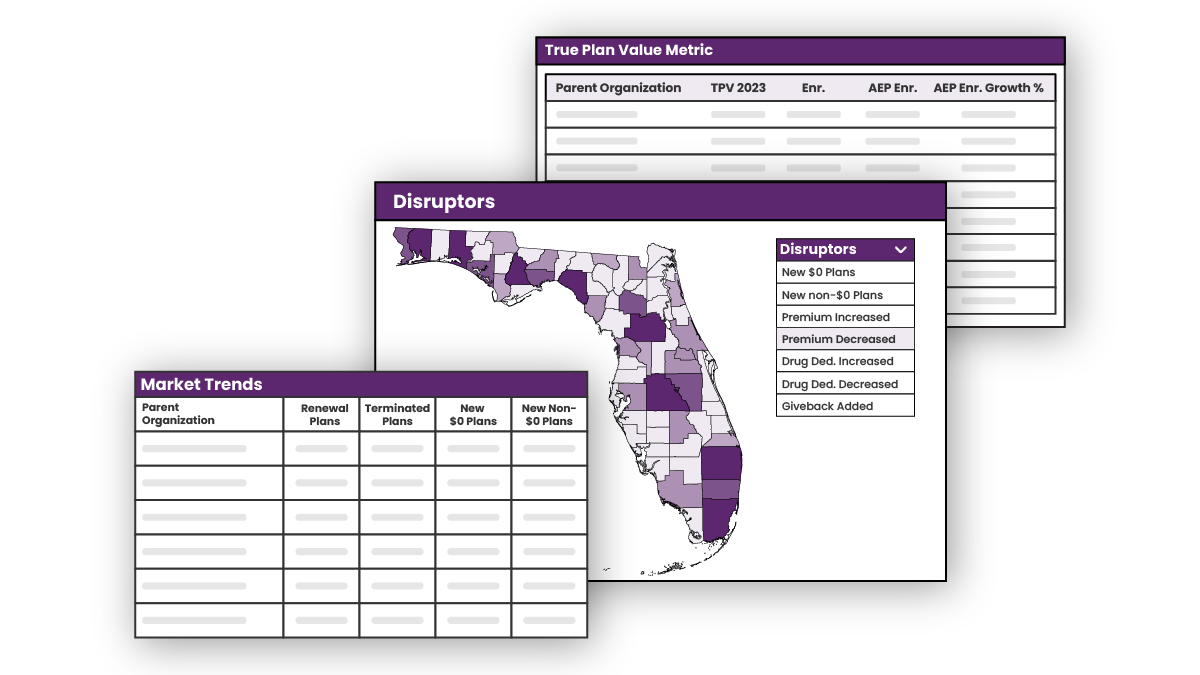 Quickly identify potential risks stemming from aggressive Medicare Advantage plan design changes by competitors at the onset of AEP; analyze year-over-year plan value metrics, and easily evaluate Medicare Advantage benefit trends of an entire market without any hassle. 📆🔍🔄
✅ Identify potentially disruptive plan designs by competitors immediately following the release of the Plan content files every October and create design strategies to counter them.
✅ Analyze competitive plan investments YoY with the HealthWorksAI's True Plan Value metric, which quantifies the value above and beyond Original Medicare, relative to the usage patterns in each market.
✅ Evaluate key plan design attributes at the highest level, including cost factors, supplemental benefits, investment, and out-of-pocket costs for an entire market, to gain a comprehensive understanding of the competitive landscape.
Request your free,
no-obligation

demo
Ready to revolutionize your Medicare Advantage strategy? Experience the power of ProductIntel™ firsthand. Schedule a personalized demo today and unlock the potential for winning MA plans!