What's Covered in this Report
The Medicare Advantage (MA) ecosystem is maturing at a rapid pace. Each year Payors attempt strategic investments into their Plan Benefits Packages (PBP) to gain a competitive edge. Often, Payors elect to follow industry trends, both regional and national, while others attempt to become Mavericks of the market. Regardless of the direction, staying in tune with ongoing, and predicted trends is an indication of future opportunities for a constantly growing market. As of October 2021, enrollment in MA has exceeded 27.5 million, a 9.9% increase over the 25 million enrolled in a Part-C Plan last year.  To meet the growing demand, Payors across the country increased the number of plans available by 452 for 2022, a rise of 9%.
This report highlights the major Plan & Benefit factors for the MA market as provided by the AEP data release by CMS earlier this month. This includes year-over-year (YoY) trends and variations of the MA market and cuts by plan type, cost structures, and benefit categories. Beginning with an overview of national-level variations for each primary plan type, we then dive deeper into plan design, where we examine beneficiary cost factors and benefit inclusions.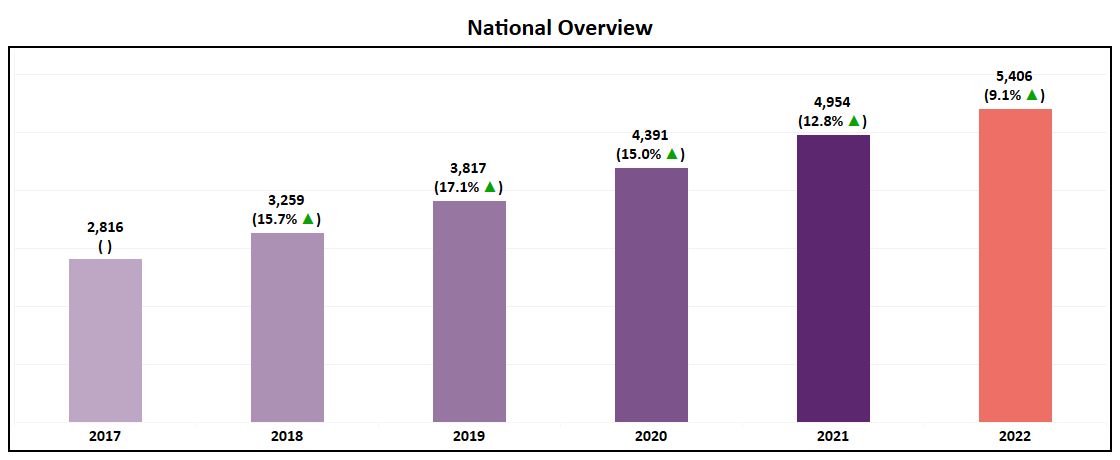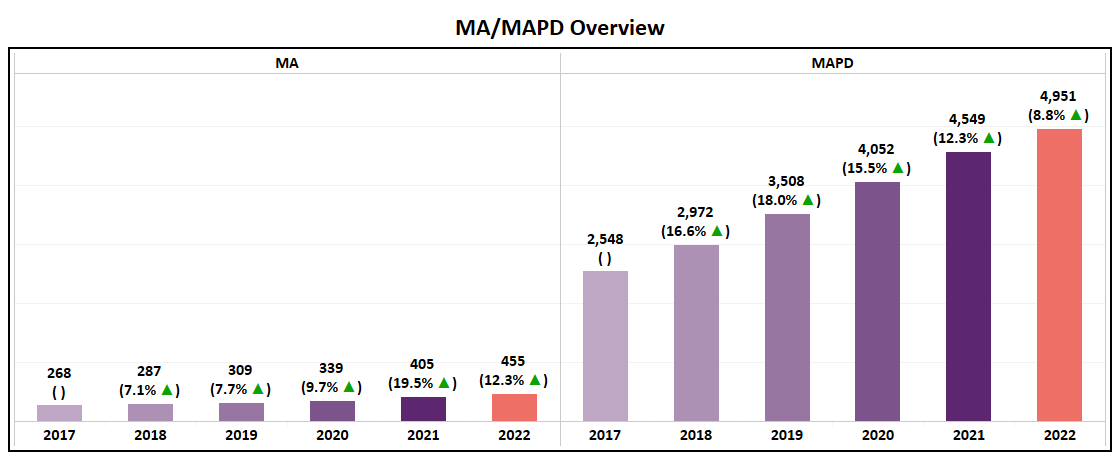 Plan Type Overview (Non-SNP)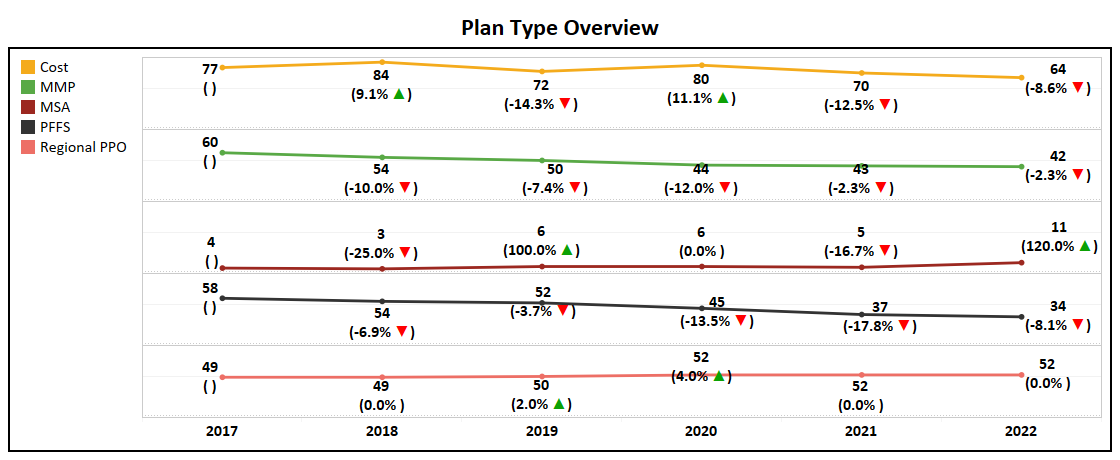 HMO and PPO Deep Dive (Non-SNP)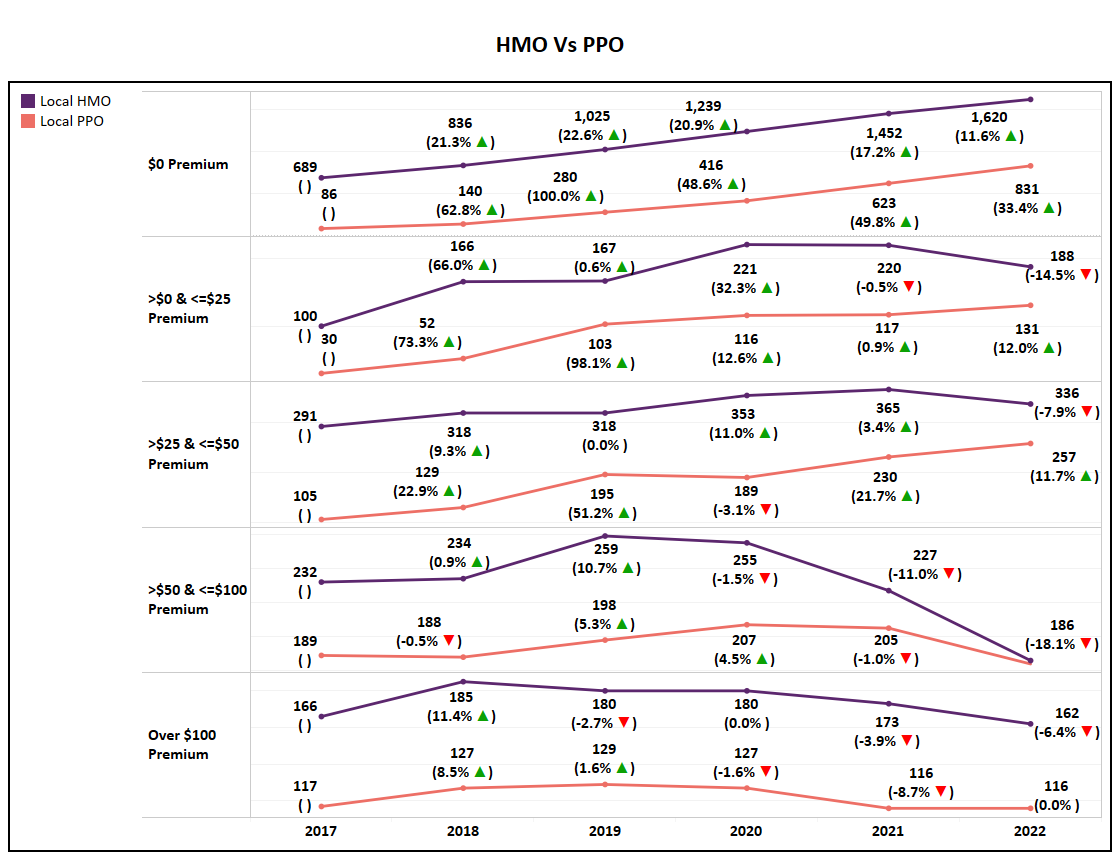 Benefit Overview (Non-SNP)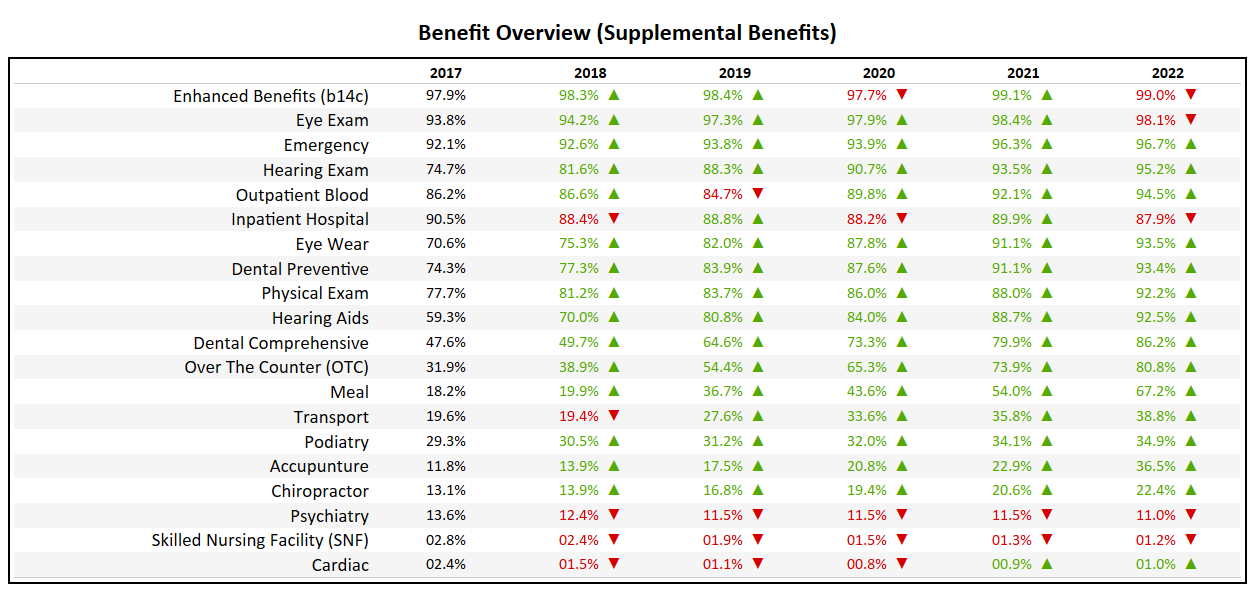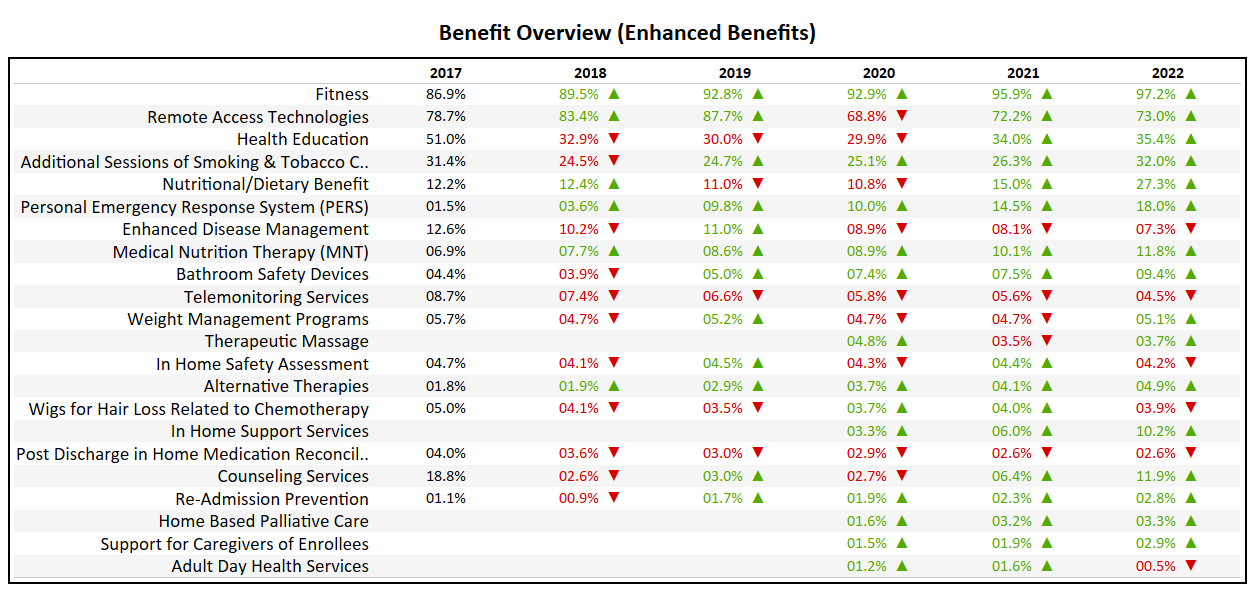 Many Medicare Advantage organizations, both large and small, focus heavily on market expansion as their catalyst for growth. With long term growth being at the forefront of every organization, two Payors, Centene Corporation and Molina Healthcare are seen as the most aggressive.