Supplemental, Enhanced and SSBCI Benefits
Demystifying
Medicare Advantage
A Whitepaper series by HealthWorksAI
Supplemental, Enhanced and SSBCI Benefit Trends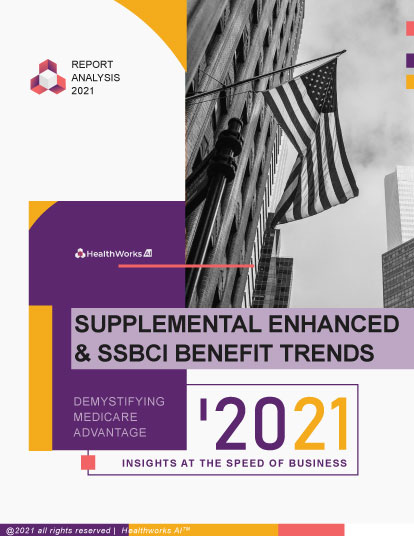 Analyze YoY trends of various benefit and sub-benefit categories at the national and state levels for non-SNP. This interactive format allows readers to alter the filters for each section and dive deeper for the most relevant insights.
Cost Structure Breakdown of Trending Benefits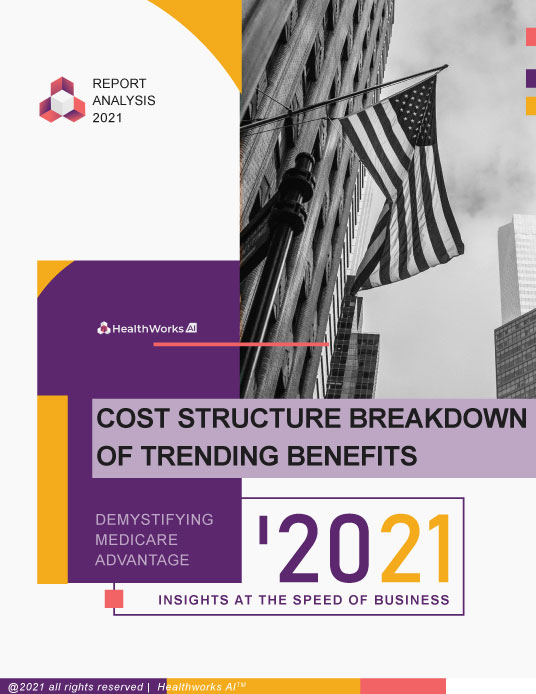 Examine the YoY variations in cost structure design for the top six trending benefits at the national level. Similar to the Benefit Trends whitepaper, readers can select the appropriate filters for a custom look into their markets of choice.
Key-Highlights from 'Supplemental, Enhanced and SSBCI Benefits Trends'
Key-Highlights from 'Cost Structure Breakdown of Trending Benefits'